Flame Clip Fitters
XS LAMPSHADES
Small XS (ref. fr_ / ref. us_) lampshades have a flame clip fitter for a standard candelabra bulb for chandeliers and sconces and are sold by 1 to 12 lampshades in the same fabric.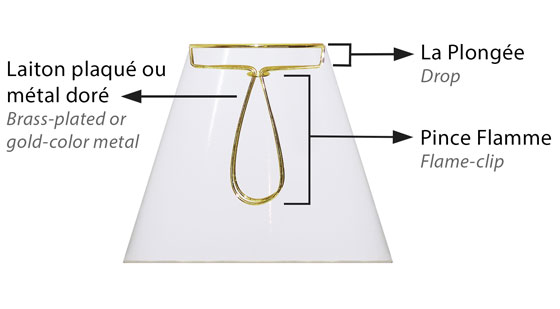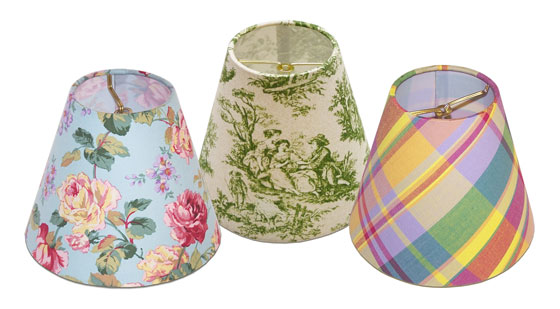 Fitter Details
Flame/candle clip
Top width : 3 inches (= 7,62 cm)
Wire frame : brass-plated or gold-color metal
Drop height : about 5/8" (≈ 1,5 cm)
Flame clip height : about 2 3/8" to 3" (≈ 6 to 7,5 cm)
PLACING CLIP-ON LAMPSHADES
A flame clip fitter lampshade clips directly on a flame/candle shaped light bulb. These lampshades are most commonly used for chandeliers/candelabra (ceiling lamps) and sconces (wall lamps).