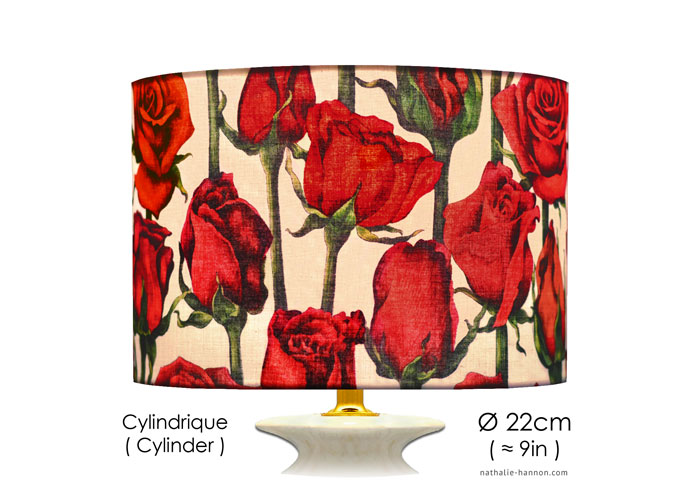 Small shade lighted
230

- Lampshade "Roses et Tiges"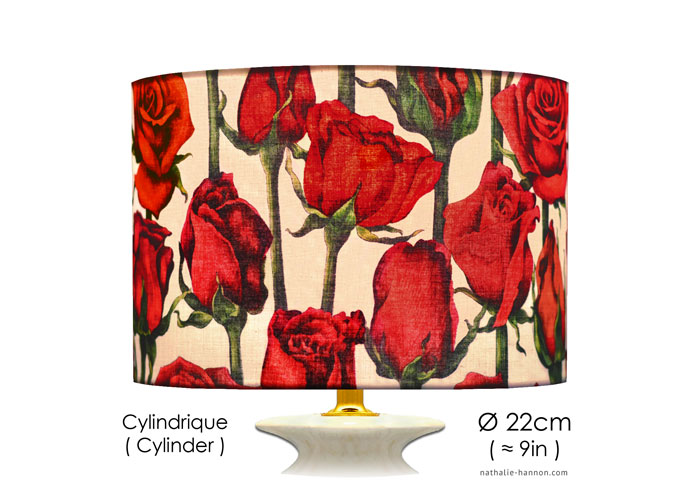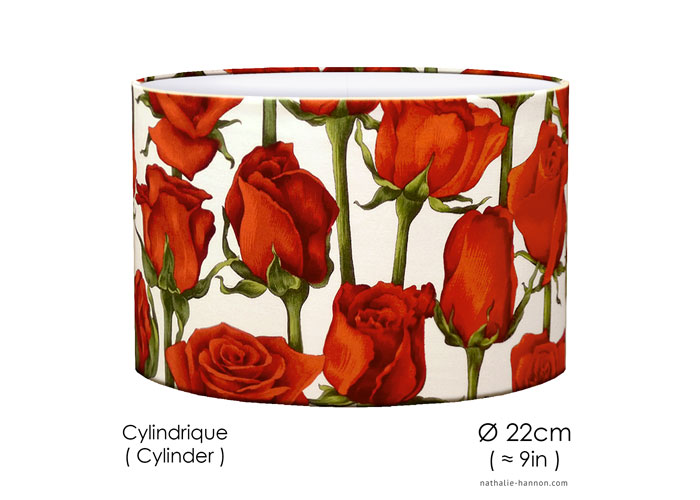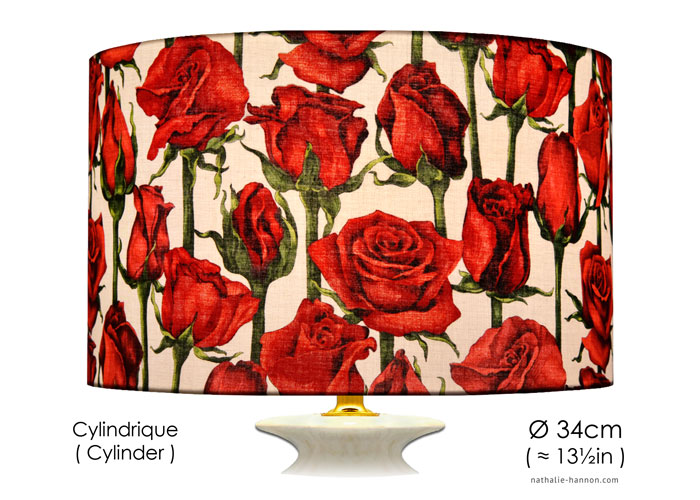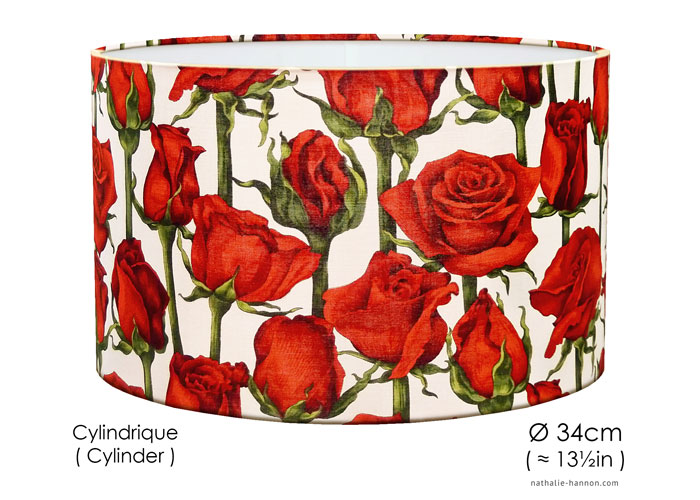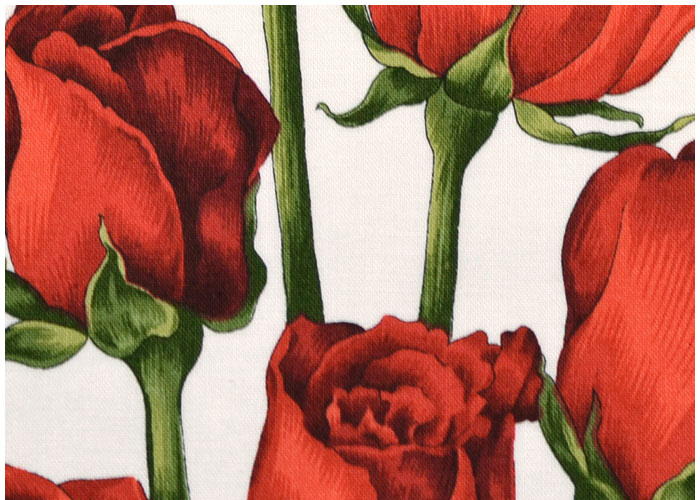 The sizes and shapes of the lampshades photographed give a "general view" of the fabric's design print (size and colors). The positioning of the fabric's print varies from one lampshade to another.
The different color tones of a lighted shade depends on the light bulb : lumens / wattage, warm white / cool daylight, …
POSITIONING OF FABRIC PRINTS THAT HAVE A DIRECTION
Not Suitable for Coolie Shapes
The cylinder shape is the only suitable shape for the fabric for aesthetic reasons.
For more detailed information on fabric placement for prints that have a direction : FABRICS
Fabric
theme
Florals
Ref. N° - Name
230 - Roses et Tiges
Colors
white / bright red / burgundy / alp green / avocado green
Details
Not Suitable for Coolie Shapes
Lampshade sizes available
France (E27)
S - M - L
USA (Spider)
S - M - L